Customized for Your Unique Configuration
Steffes manufactures a variety of skid packages to improve your production. As an accredited ASME pressure vessel code shop with U, UM and R stamps, you can trust that all our products adhere to the highest quality standards. Our skid packages can be housed within an insulated modular unit for easy maintenance and protection from extreme weather. We understand that your needs are unique to your operation, and our experienced team of engineers will work closely with you to implement cost-saving solutions and customize designs to maximize product performance on your well site. With our extensive engineering and manufacturing capabilities, we have the tools to take your skid from concept to completion:
3D parametric design modeling
Weld and assembly fixture designs
Integrated automation and UL listed controls
In process quality checks and specialized testing
Controlled environment for welding and assembly
Steffes offers custom-built skids pre-assembled to fit your operation. Our engineers have first-hand experience designing a range of skid packages with unique configurations.
Metered Separation Skid
Metered Separation Skid
Steffes offers custom-built Metered Separation Skids for well site production. Our experienced engineering team can meet with you to customize options that fit your needs. Our custom modular design options include:
ASME Pressure Vessels – horizontal or vertical configuration
Complete piping manifolds
Metering options, including

Coriolis
Magnetic flow tube
Orifice meter tube

UL listed control panels
Customer specific manifolds, valves and gauges
Insulated modular homes with integrated frame and base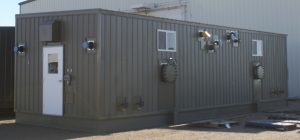 Other Custom Skids
Treater Skid

Water-Alternating Gas Skid
Recycle Pump Stand Skid
Flare Knockout Skid
Master Control Center Skid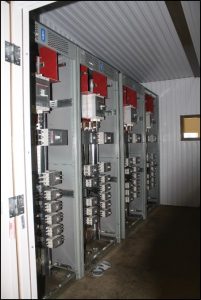 Produced Water Skid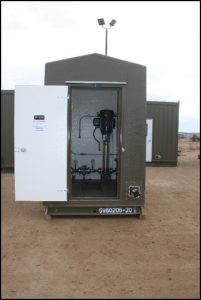 Divert Skid
Gas Lift / Injection Skid