Safe, Easy Access to Your Well Site
Steffes offers a full line of stairways, walkways and walkovers to improve safety and mobility around your well site. Our systems are designed to meet API 12-F requirements. We manufacture all our stairways, walkways and walkovers with galvanized steel and powder coat finishes to ensure extended durability. Their robust designs provide dependable stability, and each system has grated serrations to provide secure footing and safe mobility even in muddy or icy conditions.
We assemble all our stairways, walkways and walkovers in a controlled environment to ensure quality welds and construction. Our systems are configurable, and our engineering team can work with you to determine a layout that fits your operation. With minimal on-site assembly and easy installation, Steffes stairways, walkways and walkovers are the safest, most efficient way to improve equipment access and mobility on your well site.
Stairways
Walkways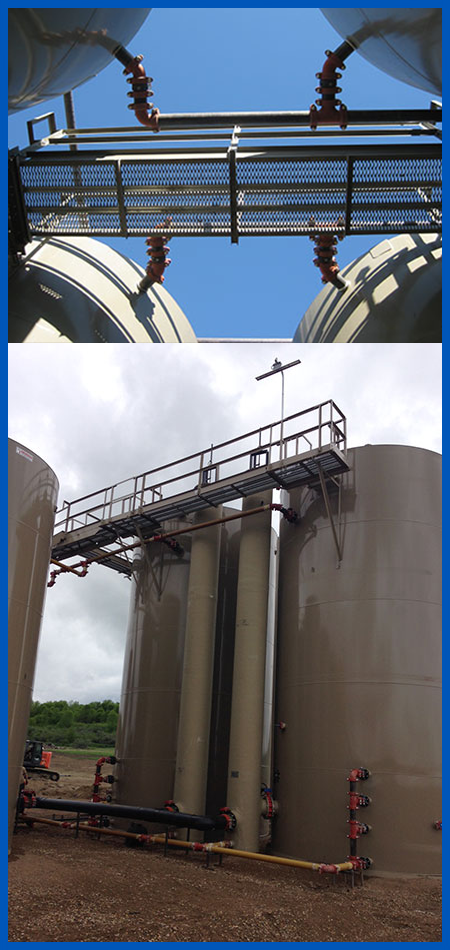 Walkovers
Accessories
We offer a variety of accessories to complement our stairway, walkways and walkovers.
Stairway Gate
Step Outs for Cluster Tank Configurations
Stairway Extension
Mailbox Holder
Windsock Holder