At Steffes, we are proud of the culture we've built. We empower our team to try new things because innovation is essential for our success. We care about the communities we live and work in.  Our vision is to inspire and empower people to make innovative product solutions that revolutionize the industry. We work hard, but we have a lot of fun too. We offer many roles where you're never going to be doing the same thing every day.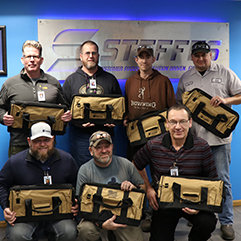 Steffes Training Academies
Helping our People continue to Learn and Grow.

Assembly Academy
The Assembly Academy is located at both our Dickinson and Grand Forks East facilities. The purpose of the Assembly Academy is to train new hires on blueprint reading, parts identification, and correct tool usage. Trainees are able to become acclimated to working on skid subassemblies before moving into production. 
Weld Academy
The Weld Academy is located at all three of our manufacturing facilities (Dickinson, Grand Forks East, and Grand Forks West). The intent of the Weld Academy is to train newly hired welders in welding safety and procedures. The training also helps welders move up levels in welding, for example, from Oil Accessories to Contract Pipe Weldments. Examples of topics included in this training include weld procedures (WPS013), weld symbols and blueprints, weld quality (QD002 and QD003), and hands-on welding.
Panel Shop Academy
The Panel Shop Academy is located at our Dickinson location only. The purpose of this academy is to help new hires learn how to build electrical panels for our skids from start to finish. Trainees also learn how to read schematics and drawings in order to populate and wire backplates.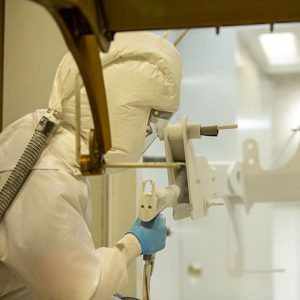 Paint and Coat/Blast Academies
The Paint Academy is located at our Grand Forks East and Grand Forks West locations. The purpose of this academy is to help new hires or transfers learn how to set up and operate the spray guns for our paint booths and to learn painting techniques. 
The Coat and Blast Academies are located at our Grand Forks East location only. The purpose of these academies is to train new hires on how to operate the paint guns for our paint booth. Trainees work on overlapping techniques, stripe painting, and controlling the thickness of the paint coating as well as working on paint blast techniques and spray patterns.