CLEAN, EFFICIENT AIR ASSIST FLARES
Steffes Air Assist Flares are a great solution for tank gas flow rates when you have power on-site. Our models SAA-2, SAA-4, and SAA-8 are reliable solutions to burn gases with low back pressure which will reduce pressure on tanks for safer, more efficient production. Each model is equipped with a variable speed fan to produce a smokeless, clean burn while achieving operation in compliance with Quad-O, 40 CFR 60.18 EPA regulations.
Three models with capabilities to burn gases at low pressure over a wide range of flow rates
Clean burn with variable speed fan
Field-proven 98% DRE
Designed to meet EPA 40 CFR 60.18 requirements
Low backpressure operation and a continuous running stable pilot
Compliment an Air Assist Flare with our Flare Accessories:
Our flare accessories allow you to customize your hardware to meet specific flaring needs your site requires. Our experienced team can help you determine which accessories you need to maximize the performance of your Steffes flare.
Whether you're on-site or want to manage your flares remotely, the Steffes Air Assist Flare and Fan Controller maximizes the flare efficiency and ensures your flare continually operates to regulatory standards.
Ability to adjust fan speed
Smart ignition system
Temperature display
LED lights to indicate operation status
Thermocouple for monitoring pilot with data logger and temperature transmitter
The flare extensions kits extend the height of the Air Assist flare stack to heights of 20',  30', and 40'.
Fit your flare with a flare knockout to minimize the accumulation of liquids that are condensed from the relief gases.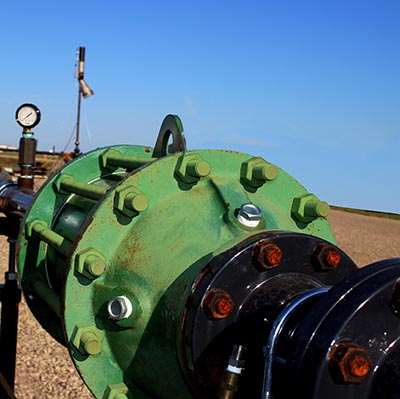 Protect against flame propagation in piping systems by using a detonation flame arrestor. This detonation arrestor is bi-directional and is proven to stop ignited flammable vapor mixture approaching from either direction.
Maximum flow with minimal maintenance
Low pressure drop
Bi-directional
Easily removable flame cell
Available with ANSI, DIN and JIS flanges