Oil & Gas Sales Team
At Steffes, we're more than a manufacturer, we're an experienced team committed to innovation. Whether we're developing an entirely new product or improving the design of an existing product, our experienced sales team will work with you to meet your surface equipment needs.
Serving the shale plays of the Bakken, Permian, Niobrara and Anadarko our experienced sales and service teams will be there to answer any questions you have and ensure your oil and gas equipment is performing as promised. No matter the day or time, we'll be there to help keep your operations productive and profitable.
Kyle Steffes – National Sales Manager
Bakken Region
Brandon Berry – Regional Sales Manager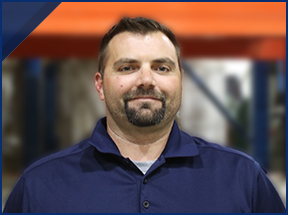 Mike Kelley – Key Accounts Manager
Rocky Mountains Region
Bob McCoy – Key Accounts Manager
Permian Basin
Joe Pisklak – Key Accounts Manager
Bobby Phelps – Key Accounts Manager
Product Managers
Lane Brengle – Product Manager Flares & Gas Management
Matt Rothschiller – Product Manager Skids & Vessels