Cleaner Air with a Variable Orifice Flare
Our patented flare has become the industry standard with its innovative design and 99% Destruction Removal Efficiency (DRE). Our variable orifice design efficiently and reliably combusts VOC emissions with its self-adjusting flare tip that uses site pressure to eliminate the need for electricity on-site. This innovative product design allows both high and low-pressure gas streams to be used on a single modular device, mitigating the need for multiple flares on one site while achieving smokeless operation in compliance with Quad-O, 40 CFR 60.18 EPA regulations.
Design Features:
Self-adjusting design to meet flaring needs at various flow rates, including both High Pressure and Low Pressure
Modular construction of single, dual or multiple flare tip combinations
Field proven 99% DRE
Engineered to meet Quad-O & EPA 40 CFR 60.18 requirements
Service made simple with retractable pilot arm
Continuously lit flare pilot, perfect for retrofitting older flares
A reliable, patented complete site solution
Stainless steel construction
Compliment a Variable Orifice Flare with our Flare Accessories:
Steffes flare accessories allow you to customize your hardware to meet your flaring needs. Our experienced team can help you determine which flare accessories you need to maximize the performance of your Steffes flare.
The flare extensions kits extend the height of the flare to stack heights to 20', 30',  40', and 60'.
Improve low pressure flare combustion performance with a gas assist ring.
Stainless steel construction

Increase operating range for smokeless flaring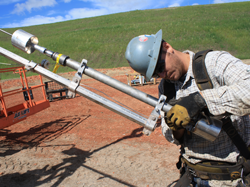 The Steffes Retractable Pilot Arm is a reliable solution for safer flare maintenance. It eliminates the need for cranes, ladders or bucket trucks to service the flare pilot. Add it to a new flare or retrofit existing flares for service made simple.
Stainless steel construction
Fits both new and existing flares
Designed with safety in mind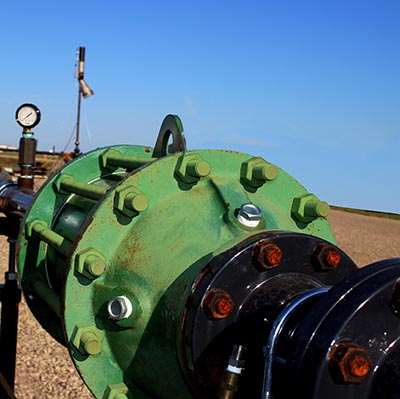 Protect against flame propagation in piping systems by using a detonation flame arrestor. This detonation arrestor is bi-directional and is proven to stop ignited flammable vapor mixture approaching from either direction.
Maximum flow with minimal maintenance
Low pressure drop
Bi-directional
Easily removable flame cell
Available with ANSI, DIN and JIS flanges